The kitchen is the heart of the home, where we cook, eat, and socialize with our loved ones. But it can also be a place where accidents and illnesses can happen if we don't follow some basic kitchen hygiene and kitchen safety rules. In this article, we will share with you 10 tips on how to keep your kitchen clean and safe and prevent the spread of harmful bacteria and germs.
1.Wash your hands often
One of the most essential kitchen health and safety rules is to wash your hands frequently and thoroughly with soap and water. This will help you avoid transferring bacteria from raw foods, such as meat, poultry, eggs, and vegetables, to your hands and other surfaces. It would help if you washed your hands before and after handling food, after touching the bin, after using the toilet, and after sneezing or coughing. You should also dry your hands well with a clean towel or paper towel, as wet hands can spread bacteria more easily.
2.Cook foods properly
Another essential kitchen health and safety rule is to cook foods to the right temperature and time, especially meats, poultry, eggs, and seafood. These foods can contain harmful bacteria, such as E. coli, Salmonella, and Listeria, that can cause food poisoning if not cooked properly. You can use a food thermometer to check the internal temperature of cooked foods and make sure they reach at least 70°C. It would help if you also cut into the food to check that it is cooked and that there is no pink or red meat or runny eggs. If you reheat food, make sure it is piping hot through.
3.Store foods safely
Proper food storage is another critical kitchen health and safety rule that can prevent cross-contamination and spoilage. You should always keep raw foods separate from cooked and ready-to-eat foods, such as salads, fruits, bread, and cheese. You can use different containers, bags, or shelves for other foods and label and date them for easy identification. You should also keep your fridge and freezer at the right temperature and check them regularly for expired or spoiled items. The refrigerator should be below 5°C, and the freezer below -18°C. You should also avoid overloading your fridge or freezer, as this can affect the air circulation and temperature.
4.Clean as you go
Cleaning your kitchen surfaces and utensils after each use is another simple but vital kitchen hygiene and kitchen safety rule. Regular cleaning and sanitizing can prevent the buildup of dirt, grease, and bacteria and keep your kitchen tidy and hygienic. You should use hot, soapy water and a clean cloth or sponge to wipe down your countertops, cutting boards, knives, spoons, and other tools. You should also rinse and dry them well before putting them away. You can use a disinfectant spray or bleach solution to sanitize your surfaces and utensils and follow the instructions on the label. You should also wash your dishes, pots, and pans as soon as possible and avoid leaving them in the sink or stove.
5.Avoid cross-contamination
Cross-contamination is when bacteria or allergens are transferred from one food or surface to another and can cause food poisoning or allergic reactions. To avoid cross-contamination, you should follow these kitchen health and safety rules:
Use separate cutting boards, knives, and utensils for different foods, such as raw meat, cooked meat, vegetables, and dairy. You can use colour-coded boards and tools to help you remember which ones to use for which foods.
Wash your hands, surfaces, and utensils thoroughly after handling raw foods and touching cooked or ready-to-eat foods.
Keep raw foods away from cooked and ready-to-eat foods in the fridge, freezer, and pantry. Store natural foods on the bottom shelf and cooked foods on the top to prevent juices or drips from falling onto other foods.
Do not reuse marinades, sauces, or dressings that have been in contact with raw foods unless you boil them first.
Do not use the same plate or platter for raw and cooked foods, such as meat or poultry. Use a clean plate to serve cooked foods, and discard any leftover raw foods or juices.
6.Wear proper kitchen attire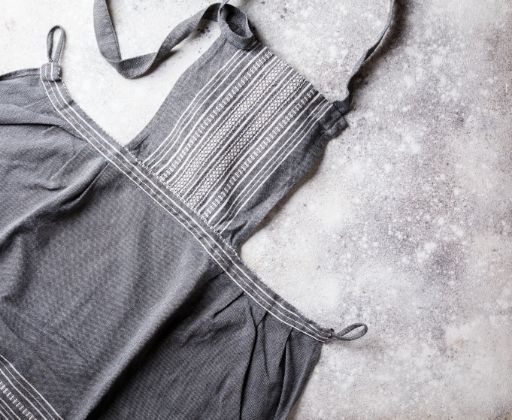 When you are in the kitchen, you must wear proper kitchen attire for safety and kitchen hygiene. Wearing proper kitchen attire can prevent you from getting burned, cut, or injured, as well as from contaminating your food with dirt, hair, or jewellery. A proper kitchen attire usually consists of the following:
A clean and comfortable kitchen uniform, such as an apron, a shirt, and pants or a skirt. The uniform should be made of cotton or other natural fabrics and not be too loose or tight.
A hairnet, a hat, or a bandana to keep your hair away from your face and food. If you have long hair, tie it back or tuck it under your hat or hairnet.
Closed-toe shoes that are slip-resistant and comfortable. You should avoid wearing sandals, flip-flops, or heels, as they can expose your feet to hot liquids, sharp objects, or slippery floors.
Gloves if you are handling raw foods, allergens, or chemicals. You should use disposable gloves and change them frequently, especially when switching between different foods or tasks.
7.Know how to put out a fire
According to the National Fire Protection Association, cooking is the leading cause of home fires and injuries in the United States. Therefore, one of the most important kitchen health and safety rules is to know how to prevent and put out a fire. Here are some tips to help you:
Keep a fire extinguisher in your kitchen, and know how to use it. You should check the expiry date and the pressure gauge regularly and replace or recharge it when needed. It would help if you also learned how to use the PASS technique: Pull the pin, Aim at the base of the fire, Squeeze the trigger, and Sweep from side to side.
Never leave your cooking unattended, and watch your stove, oven, microwave, and toaster. Please turn off the heat and remove the food as soon as it is done, and do not overcook or reheat food for too long.
Keep flammable items away from the heat source, such as paper towels, oven mitts, wooden spoons, curtains, and dishcloths. It would help to keep your stovetop and oven clean and free of grease and crumbs, as they can catch fire easily.
Do not use water to put out a grease or electrical fire, as it can make it worse. Instead, use baking soda, salt, or a metal lid to smother the fire, or use a fire extinguisher suitable for grease or electrical fires. You should also turn off the power and unplug the appliance.
If a fire breaks out in your oven or microwave, do not open the door, as it can feed oxygen to the fire and make it bigger. Instead, turn off the appliance and keep the door closed until the fire dies out.
8.Don't wear floppy sleeves
Another kitchen health and safety rule that can prevent accidents and injuries is to avoid wearing floppy sleeves. Long, loose, or baggy sleeves can get in the way of your cooking and can catch fire, get caught in appliances, or spill hot liquids. Instead, you should wear fitted sleeves or no sleeves when you are in the kitchen. You should also roll up your sleeves if they are too long and avoid wearing dangling jewellery, such as bracelets, necklaces, or earrings.
9.Mind your pans
When cooking, you should also pay attention to your pans and pots and how you place them on the stovetop. You should follow these kitchen health and safety rules to avoid spills, burns, or fires:
Use the right size and type of pan or pot for the job, and make sure it is in good condition. Do not use pans or pots that are too small or too big or have cracks, dents, or loose handles.
Use the right burner or element for the size of your pan or pot, and adjust the heat accordingly. Do not use a small burner for a large pan or a large burner for a small pan, as this can waste energy and cause uneven cooking or burning.
Turn the handles of your pans or pots toward the centre or the back of the stovetop and not over another burner or element. This will prevent you from bumping into them and knocking them over or getting burned by the hot handles.
Please do not leave your pans or pots unattended, and check on them regularly. Do not overfill them with liquid or food, as they can boil over and cause a mess or a fire. Please do not leave them empty or dry in the heat, as they can warp, crack, or catch fire.
10.Be careful with knives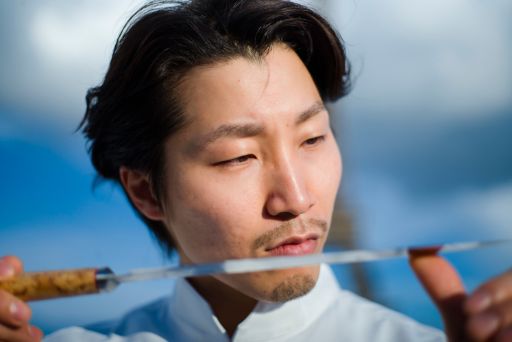 Knives are essential tools in the kitchen, but they can also be dangerous if not used properly. To prevent cuts and injuries, you should follow these kitchen health and safety rules when using knives:
Use a sharp knife, and keep it sharpened regularly. A dull knife is more likely to slip and cut you than a sharp one, and it also requires more force and effort to cut through food.
Use the right knife for the task, and choose the appropriate size and shape. For example, use a chef's knife for chopping, slicing, and dicing, a paring knife for peeling and trimming, and a bread knife for cutting bread and cakes.
Use a cutting board, and keep it clean and dry. Do not use the same cutting board for raw and cooked foods or for different types of foods, such as meat and vegetables. You should wash and sanitize your cutting board after each use and replace it when worn or damaged.
Use a proper cutting technique, and hold the knife firmly and securely. You should cut away from your body and keep your fingers away from the blade. It would help if you also used a rocking motion, and not a chopping motion, to cut through food smoothly and evenly.
Wash and dry your knife after each use, and store it safely. It would be best if you did not leave your knife in the sink, on the counter, or in the drawer, as it can cause accidents or injuries. It would help if you used a knife block, a magnetic strip, or a protective sheath to store your knife and keep it out of reach of children and pets.